This might be some of the most gorgeous proposals recently. Chelsey and Josh live together for almost 4 years and though Josh have never had an experience with horses, they own two of this amazing creatures. They've talked a lot about getting married and here is what happened one day.
It was a regular day in the barn for Chelsey when Josh came in. He wanted to distract Chelsey so that his plan could succeed. He asked her if there is anything on Jazz's halter and by the time she did a double take she saw the name plate and Josh on one knee holding an open ring box. Of course, she immediately said YES!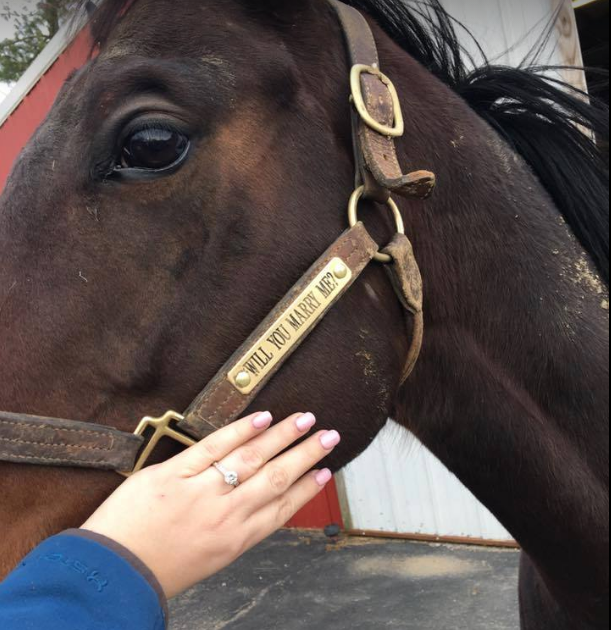 It was a very emotional moment for her and tears were falling from her eyes because the ring that Josh gave it to her was her grandmother's ring. She loved that ring since she was a little girl but her aunt got it after her grandmother's death. Somehow Josh managed to find a way to contact her relative and now the ring is on Chelsey's finger!
It was funny for Chelsey that Josh tried to change a nameplate, though he is not a horse person. And that's why this proposal impressed everyone who knew him. Chelsey adores horses and that's why he wanted to include them in the proposal. Share this touching story with your closest friends and family.