Frank is a 19-year-old Buckskin who's owner David Mitchell is desperately trying to find and bring him back. During a thunderstorm, Frank together with another horse, Stormy, was stolen from David's ranch in Tulsa, Oklahoma. Stormy was found one day after the storm in a woman's backyard.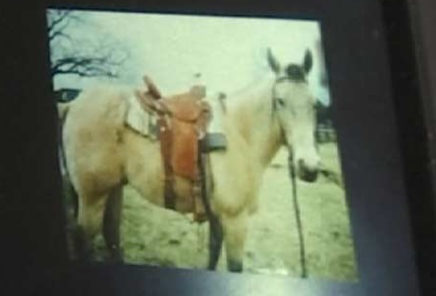 David really worries about Frank, because as he said that horse is very important to him and he even plans to offer a reward for his return. Each one of you who has any information about Frank should contact the authorities. Frank weights 1,150 pounds and has gray and black mane.
Share this story on your Facebook page and help David to get back his loving pet!